Parents Try to Re-Home Adopted Kids Online
Parents Use Social Networking Sites to Unload Unwanted Adopted Kids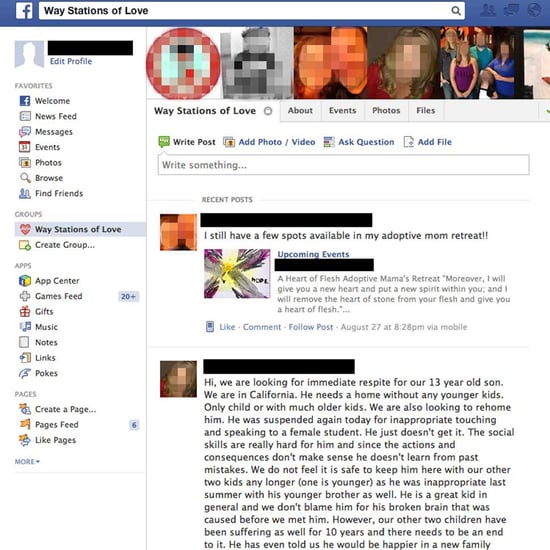 When a family has a pet that no longer fits with the family, they sometimes turn to online sites to try to "rehome" the pet and find it a new family to love it. But a Reuters investigation has found some parents are advertising their unwanted adopted children on Facebook and Yahoo! groups in the hopes of unloading them onto strangers without the hassle of going through the proper adoption channels, Gawker.com reports.
The message board Adopting-From-Disruption — which was shut down after a Reuters investigation — was featuring a child about once a week. About 70 percent of the kids advertised have been adopted from overseas from countries like Russia, China, Ethiopia, and the Ukraine.
A Facebook spokesperson initially defended a similar group, Way Stations of Love, to Reuters, explaining that "the Internet is a reflection of society, and people are using it for all kinds of communications and to tackle all sorts of problems, including very complicated issues such as this one," Gawker reports. But rehoming children with this process "circumvents safeguards" designed to protect children, as some children have endured severe abuse.