Peanut Butter and Jelly Sandwich Additions
6 Ways to Upgrade the PB and J
Between its sweet, salty taste and easy preparation, there's not much to hate about a peanut butter and jelly sandwich. But, every once in a while, even the classics need to be refreshed and we have just the ways. From popping it on the grill to adding fluff, your kids will love these fun additions and may even be a bit surprised. Find out our six favorite additions below!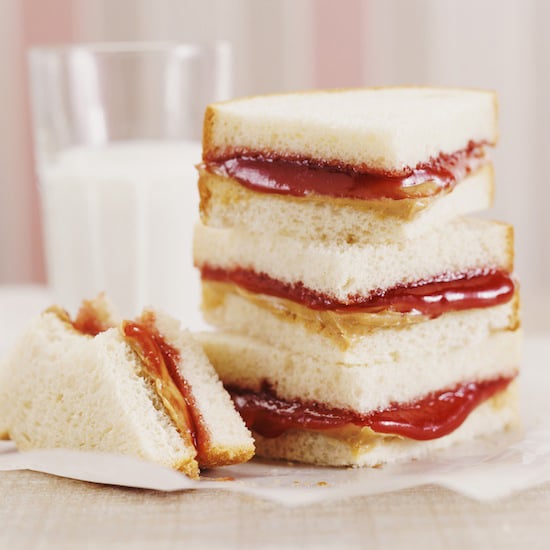 Add crunch: Everything tastes better with a little crunch! The next time you go to make your sandwich, try adding apple slices, granola, extra peanuts, or even a few chocolate chips. Yum!
Turn to Elvis: Leave it to "the King" to know how to make a good sandwich. Elvis loved the combo of peanut butter and bananas and your kids will too. Some say add bacon as well, but that's not so lunchbox friendly. . .
Throw it on the grill: A little heat will offer your sandwich a big upgrade — trust us. Throw your sandwich on the grill or panini press and watch the flavors melt together in perfection. The slight crunch of the toasted bread seals the deal. Just don't forget to serve with extra napkins!
Get creative: Because a peanut butter and jelly is so basic, it leaves room for a lot of creativity. Try switching up the bread for tortillas, pretzel bread, croissants, or rice crackers. If you're really feeling really adventurous bust out the cookie cutters. After a little tweaking, they surly won't be trading their lunch.
Switch up the pb and/or the jelly: Although the perfect pair, a little separation never hurt. Try swapping the jelly for marshmallow fluff, Nutella, or apricot preserve. As for the peanut butter, explore different nut butters like cashew or almond butter.
Take it beyond the sandwich: Peanut butter and jelly is too good to be just a sandwich. Try mixing it up with French toast, muffins, or even in this waffle 'wich.