Peanut Butter Popcorn Recipe
Snack Attack! Peanut Butter Popcorn Makes a Great After-School Treat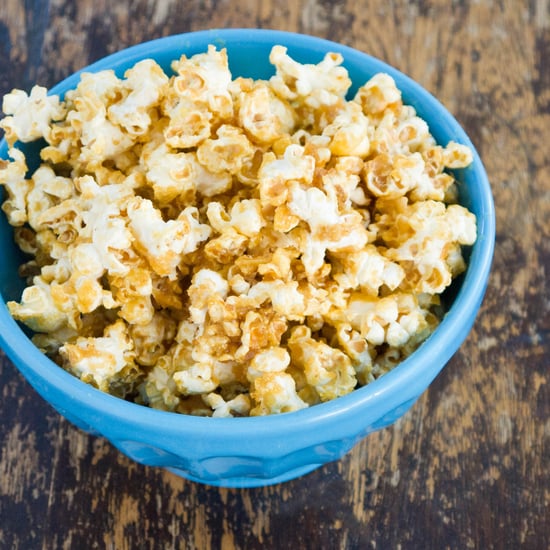 If your child has a craving for something sweet and salty, then reach for the popcorn to make this quick and easy snack. This great treat is healthier than you think, combining honey and peanut butter — and leaving out the extra butter. Popcorn is considered a whole grain, full of fiber and antioxidants, making it a great after-school, or dinner, snack. It's quick and easy, seriously addictive, and ready to eat in only minutes.
Keep reading for the easy directions.
Peanut Butter Popcorn
From Sarah Lipoff, LilSugar
Ingredients
1/2 cup water
1 tablespoon brown sugar
1 tablespoon honey
1/2 cup plain peanut butter
6 cups popped popcorn (about 1/4 cup dry kernels popped)
Salt
Directions
Prepare the popcorn either in a popper, on the stove top, or in the microwave.
This step is just for adults due to needing to use the stove. Place the brown sugar, water, and honey in a small saucepan and bring to a simmer. Let boil for about two minutes and then turn off the heat. Measure and add the peanut butter and stir until it melts together.
Measure and add six cups of the popcorn to a large bowl and then pour the warm peanut butter mixture over the popped kernels. Invite your child to help stir and mix the popcorn and peanut butter together using a large spoon.
Give the finished snack a dusting of salt and serve.
Information
Category

Other, Snacks

Cuisine

North American