Pediatricians Dump Patients Over Vaccinations
Shot Shocker! Pediatricians Dumping Parents Over Vaccinations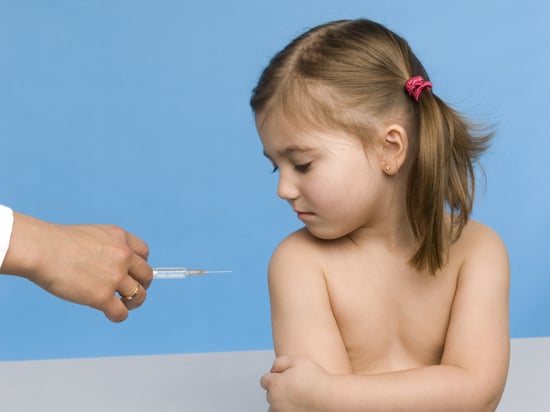 The controversy over vaccinations is one that will likely continue for years to come, and as a parent, I've been operating under the assumption that it's my job to decide what shots and schedules I am and am not comfortable with. So when I recently read about a new trend of pediatricians refusing to treat families who don't follow their recommended vax schedules, I was slightly shocked.
The National Vaccine Information Center says an alarming number of pediatricians are electing not to treat families who refuse, delay, or alter vaccination schedules. According to a study conducted in the Midwest, 21 percent of the 900 pediatricians surveyed in nine Midwestern states said they have discharged families from their practices for continuing to refuse all vaccines. This is in despite of the policy of the American Academy of Pediatrics, which states, "Families with doubts about immunization should still have access to good medical care, and maintaining the relationship in the face of disagreement conveys respect and at the same time allows the child access to medical care."
So what do you think? Should doctors have the right to dump parents who don't follow their vaccination schedules? Or should they be required to treat all patients, regardless of vaccinations? Weigh in below!