Check your freezers before making dinner tonight! Perdue is voluntarily recalling over 68,000 pounds of its ready-to-eat chicken nuggets [1] due to potential contamination. A large batch of Perdue's Simplysmart Organics Gluten-Free Chicken Nuggets [2], which can be found in freezer aisles, is reported to potentially contain "extraneous materials [3], specifically wood." Jeff Shaw, Perdue's vice president for Quality Assurance, says he believes this to be an isolated incident and that the recall is out of an abundance of caution, because only "a minimal amount of these packages has the potential to contain pieces of wood."
The recall includes 22-ounce bags of the Simplysmart Organics Gluten-Free Chicken Nuggets with a "best by" date of Oct. 25, 2019 and a UPC bar code number of 72745-80656, as well as an "establishment number" of P-33944 — all of which can be found on the packaging (photos ahead). The batch affected was shipped to stores nationwide.
If you have any of the affected product in your freezer, Perdue urges customers to not consume the nuggets and contact Perdue Foods at 877-727-3447 for a full refund of your purchase.
The Front of the Packaging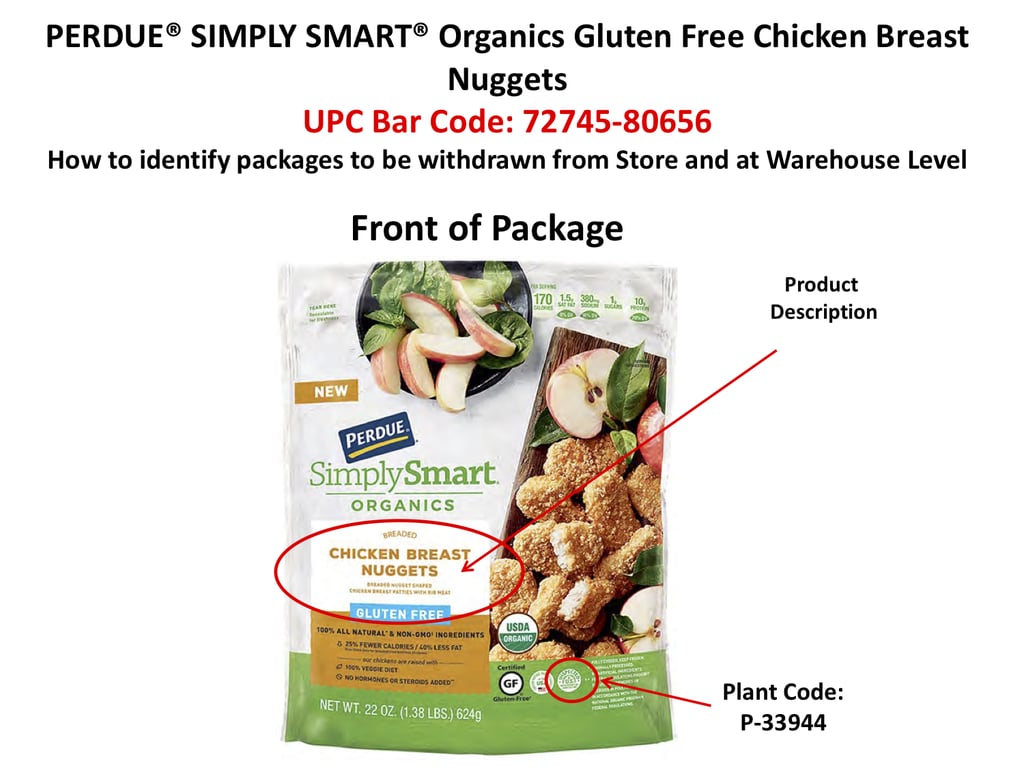 Find the establishment number, or "plant code" on the bottom right.
The Back of the Packaging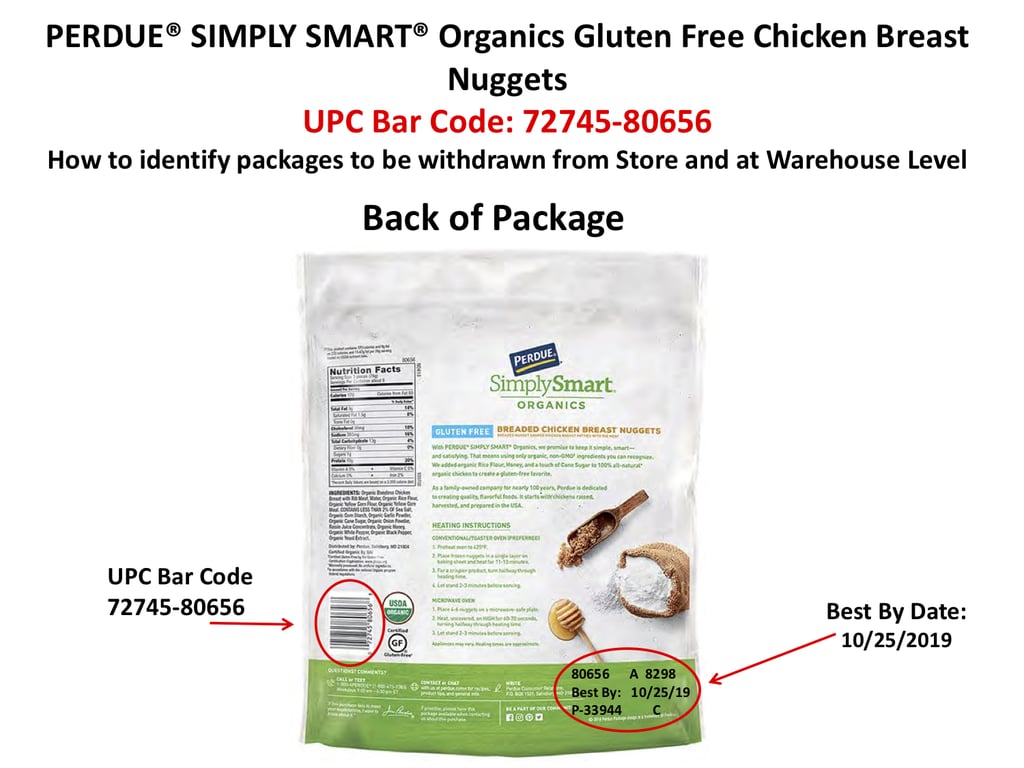 Find the UPC bar code on the bottom left and the best by date on the bottom right.