Personalized Baby Gifts
Butterscotch Blankees Personalized Baby Items: Kid-Friendly or Are You Kidding?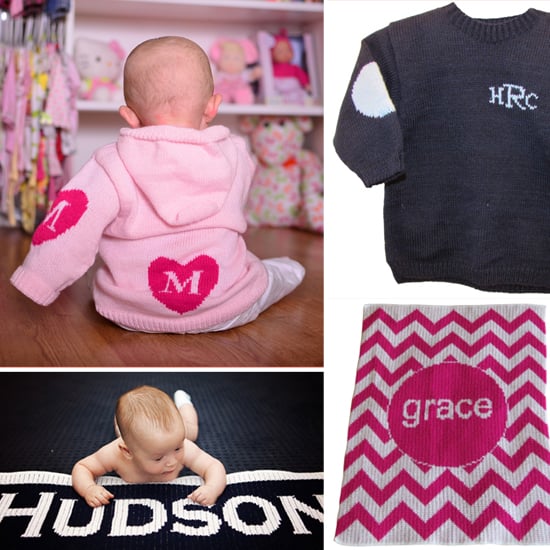 There's no doubt that I love a monogram. But personalized gifts for babes can often look — how shall I say? — less than luxe. That's why I'm flipping for Butterscotch Blankees, a line favored by celebs including Sarah Jessica Parker and Kourtney Kardashian. The company was started by Jodie Roth, a mom who came up empty while looking for cute, but sophisticated accent pieces for her son's nursery. She made him a personalized blanket, and the line was born right along with her first baby. While the pillows, blankets, hats, and scarves are too cute, we're really flipping for the new-for-Spring knit sweaters and dresses. A perfect shower or new baby gift, the creations can be personalized with initials, names, monograms, or birth dates. Even cuter, each package arrives wrapped like butterscotch candy, making a great gift to send to a faraway friend.
So I'm obviously loving the line, but what do you think? Is Butterscotch Blankees too luxe for a lil one? Or just right? Weigh in below!