Photo of Brad Pitt, Angelina Jolie, Maddox Jolie-Pitt and Pax Jolie-Pitt in Venice
Do You Dress Your Kids to Stand Out in a Crowd?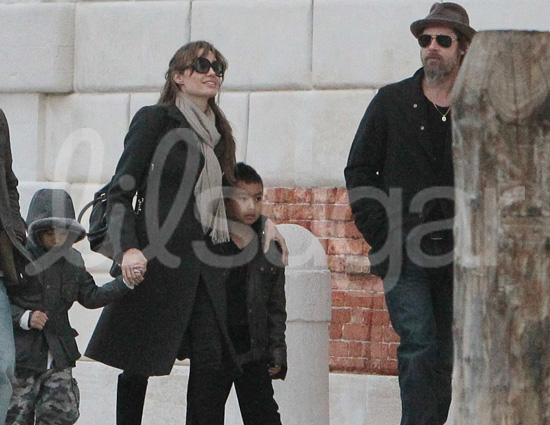 Celebrities may have the life when it comes to travel and services at their disposal, but when they want to blend in with the crowd, it's another story. When visiting a busy park or crowded museum, many mamas dress their tots in bright colors so they are easier to spot in a crowd. Celebrity parents may take the opposite approach, putting their lil ones in muted tones to help them blend in. At least that seems to be the case with the Jolie-Pitt clan as they make their way through Venice's tourist sites.
Do you dress your kids in special clothing when going to a crowded place?