Photo of Camila Alves and Vida McConaughey
Do You Blanket Your Baby?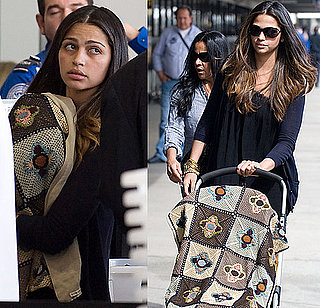 When a baby arrives in Tinseltown, all the shutterbugs are out and about trying to snap the first shot of the baby's precious face. The more powerful the parents are in Hollywood, the more money those photographs bring in. One way moms and dads shield their sought after wee one (from all the flashes) is with the old blanket trick over the baby's head or carrier.
But other parents practice this too. Some drape a blanket so their tot's sleep isn't disrupted, to safeguard the babe from a glare or stranger's touch, and so other youngsters don't fuss with them. Do you do this?