Picture of P'4911 Stroller
Porsche Design P'4911 Stroller: Ga Ga or Gag?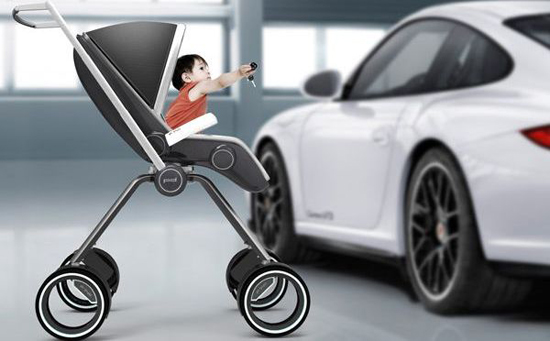 Strollers have come a long way from the frilly, teddy bear-adorned versions that flooded the market years ago, but only a few are actually coveted by design lovers. Hoping to change all of that is David Dawod. Answering a call for designs from Porsche, David created the P'4911 Stroller (price TBD) — the most masculine stroller ever made. Using carbon fiber, aluminum, leather, and ball-bearing wheels, he's designed a sleek carriage that answers the luxury car maker's desire to "erase our view of parenting." The biggest selling point of the sure-to-be-pricey stroller will certainly be its collapsibility. As any parent that has struggled to fit a stroller into his or her car's trunk will appreciate, the P'4911 folds so small that it can fit into the trunk of even the smallest Porsche on the market!