Pictures of Kingston Rossdale Getting Manicure
Kingston Rossdale Gets a Mani/Ped, Is the Salon For Your Son?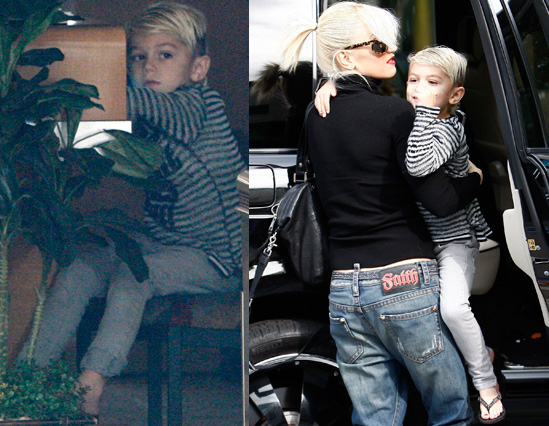 Who doesn't love a lil guy that understands good grooming? And, Kingston Rossdale is the leader of the manicured pint-sized pack! The four-year-old tended to himself with a clip and polish over the long weekend at a Beverly Hills nail salon with his mama Gwen. He chose a rainbow of metallic colors to complement his rocker look (or maybe because he just liked them). A fresh coat only sets a parent back a few bucks and lots of businesses now cater to young gents with services created especially for them. Does your tot enjoy being pampered?