Pictures: Pampers by Cynthia Rowley to Be First Designer Diaper
Cynthia Rowley to Launch First Designer Diaper With Pampers!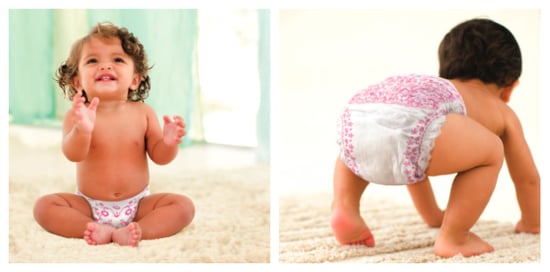 Nobody puts baby in a corner! In fact, Pampers by Cynthia Rowley will have tots wobbling down the catwalk! The diaper giant and famed fashion designer, who has dabbled in children's clothing with her Hooray by Cynthia Rowley line, is now taking nappies up a notch. The duo announced a partnership to take diapers beyond form and function and make them (dare we say) fashionable. In the press release, Rowley, a mother of two, said:

As a mom, I wanted other moms and dads to have more options in every part of their lives — even diapers. It's the first piece of clothing your baby will ever wear, and it should be special.
The collection will include 11 designs for boys and girls including pastel madras, stripes, and printed ruffles. Moms who can't wait to get their hands on (and their kiddos' heinies in) the diapers can buy them in mid-July at Target.

To see the rest of the adorable diaper collection, read more.