Placenta Rituals From Around the World
Are You Gonna Eat That? Placenta Rituals From Around the World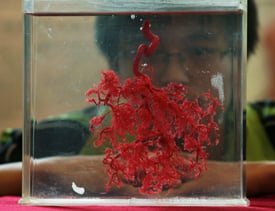 One man's treasure is another man's trash — and the sentiment holds true when it comes to placentas. While most US women dispose of their afterbirth, many cultures have very specific rituals concerning the placenta and wouldn't dream of tossing it into the bin labeled medical waste. Just as the rituals and traditions concerning pregnancy and fertility vary, so too do the cultural beliefs relating to the placenta.
Take our quiz and see how much you know about the multipurpose organ.
Are You Gonna Eat That? Placenta Rituals From Around the World
Which culture believes that a woman's future fertility is affected by the placenta?