Plan a College Visit
Tips For Planning the Perfect College Visit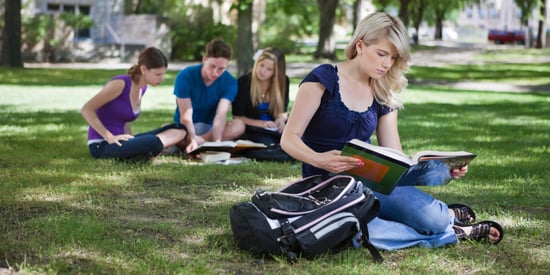 The one thing that's more stressful than applying to college is deciding where to apply. While a school's website can provide admissions statistics and an overview of campus life, nothing is more informative than visiting the college itself. A successful visit, however, is more than showing up at the school. Here, some tips to help you make the most of your campus visit.
Before the Visit
Visit the college's website. Use this to learn what the school has to offer your child and to get a feel for the campus's atmosphere.
Set up additional tours and meetings. If your child has an interest in playing sports at the university level, arrange a meeting with the athletic director and coach beforehand. Also consider meeting with an admissions officer if this is your child's first-choice college. They may be able to offer tips on increasing their chance of acceptance.
Create a list of questions. You don't want to forget your questions when it's time to ask them. Though more will likely pop up when you get to the campus, having a few notes written down beforehand won't hurt. Also make sure your child creates his own list, as he may have different concerns than you.
Download directions and a campus map. There is nothing worse than being late for a scheduled tour. Familiarize yourself with the area and give yourself enough time to get there.

See what to do when you arrive at the campus and after you leave!
During the Visit
Take notes and plenty of photos. Even if something doesn't seem super important, write it down. That tiny detail could be your child's deciding factor when April arrives.
Collect any useful material. Brochures, course catalogs, and application information are a great place to start. Also pick up a copy of the college newspaper. It will give you insight into the campus life and some of the not-so-glamorous information they leave out during the tour.
Go inside the buildings. If the weather is nice, your tour guide may be inclined to keep you outside. However, your child will be spending most of her time in classrooms and the dorm. Ask them to show you a typical dorm room and see if you can stop by a class that's in session.
Venture off campus. See what types of off-campus food, shopping, and activities are available to your child. This is a way for him to view the social scene, while you check out the security.

After the Visit
Send thank-you notes. If anyone arranged a special tour or met with your child, make sure she takes the time to send him or her a thank-you note. The simple gesture could leave a memorable mark when it comes time to accept students.
File the information. Designate a folder for each school to file all your notes, brochures, and other important documents. You don't want to be searching for the info when it comes time for her to apply.
Talk to your child. Since he is the one applying and, ultimately, deciding, see how your child felt about the college. As dated as it sounds, a pro-con list can help when it comes to the final decision. His best bet, however, is to go with his gut. If he did not feel comfortable during a two-hour visit, then he won't want to spend four years there. Even if you loved the school, do not force him to apply there.
Follow up. If, on the other hand, this is her first choice then find out how to better her odds. Talk to the admissions office again and ask about the specific requirements. Also meet with her current guidance counselor to see if she meets those requirements and how to get her on track if she doesn't.