Plum Organics Baby Food
Plum Organics Pouches: Quick and Healthy Hunger Fix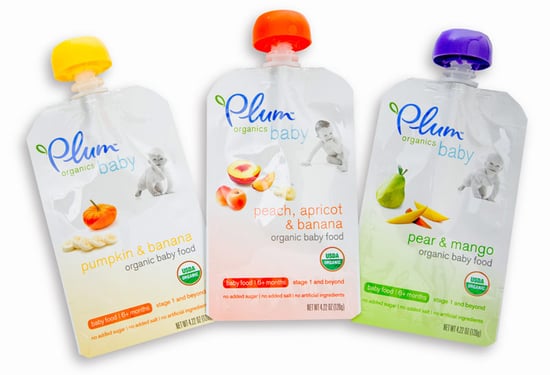 Uh oh — I've created a foodie! My 7 month old got hooked on the first food I fed him — Ella's Kitchen organic baby purees. There wasn't a fruit and veggie variety he didn't gobble down before the store I bought it at sold out. I tried to trick my tot into eating a few other brands and it was a no go. He pursed his lips and fasted (with the exception of milk) until I offered him Plum Organics. Available in squeezable pouches, the brand offers up seven stage two combinations from sweet potato, corn, and apple to spinach, peas and pear. ($8 for 6 packs).
Who is this product designed for? This product is perfect for parents who like to tote food on the go. The convenient packs can be popped open in the car or at the park and squeezed on to a spoon for easy feeding.
Is it practical? I didn't understand the pouch concept until I gave it a whirl with my third kiddo and now I think it's the greatest thing since sliced bread.
What could be better? I wish I could buy it in bulk! I cleared out the Whole Foods supply because my baby eats four to six containers a day so I have to stock up.
Would I buy it? I already did.
What did baby think? My son kicks his legs and reaches out to grab it. He's loved every flavor except for the blueberry, pear, and purple carrot, which wasn't available at our grocer.