Police Visit Child Who Didn't Return Library Books
Check Your Library Book Due Dates or Risk a Visit From the Police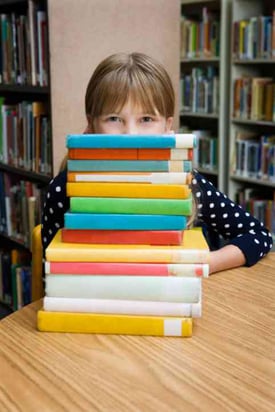 With all that parents have on their minds, it's no wonder that something eventually falls through the cracks. If you live near Boston, just hope that it's not past-due library books that slip off your to-do list.
According to a mother in Charlton, a few months after she failed to return two of her 5-year-old daughter's library books, she received a surprise knock on the door — from a police sergeant! Once the officer left, the book-borrowing tot burst into tears, thinking her mom was going to be hauled off to jail. Both the mom and police officer said they thought the library's decision to send a law enforcement official to the home went above and beyond what was necessary, but Massachusetts state law does identify late library books as a misdemeanor.
Would the possibility of a visit from the police department make you more diligent about returning books to the library on time?