Pop-Up Baby T-Shirts
Pop-Up Tops: Kid-Friendly or Are You Kidding?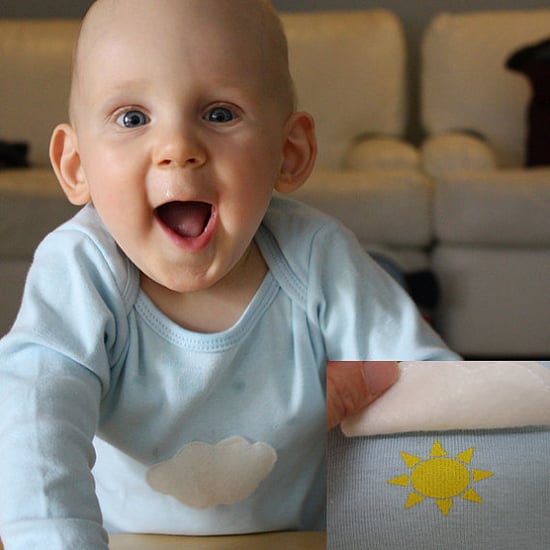 Like most young toddlers, my daughter is fairly obsessed with pop-up and peekaboo books, which seem to surprise and delight her no matter how many times she's revealed that teddy bear under the bed or the snail behind the flower. While we've collected more than a dozen pop-up books, we don't have a single piece of pop-up clothing, a fact that Etsy seller Jane of Little Blue Frogs could rectify. Jane's kids also love pop-up books, and that fascination inspired her to create a collection of pop-up onesies and T-shirts ($22 each) for babies and toddlers. Choose from designs like a cloud covering the sun (shown above), a kite, or a plane, a record covering music notes, or a leaf over a ladybug. The designs are printed and sewn on supersoft American Apparel cotton tees and onesies and come in sizes for babes 3 to 24 months.
So what do you think? Would your lil one love a pop-up top or will you leave the peekaboo to the books? Weigh in below and let us know.