The Pope Says Kids Should Have Christian Names
Did You Adhere to Religious Guidelines in Naming Your Baby?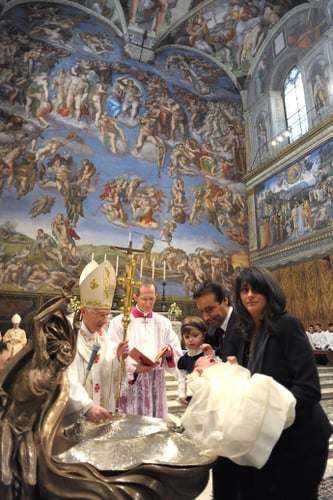 The pope doesn't like my name; should my parents have cared? In second grade, I was pulled out of (but later allowed back in) the First Communion practice line when the teachers realized that I wasn't named after a saint. I had to laugh when I saw my moniker in the list of those to avoid in a recent Reuters report.
It seems that the pope upset some Italian parents and fed the press when he said that every Catholic child should be given a Christian name after a baptism ceremony at the Vatican this past weekend. He said it is "an unequivocal sign that the Holy Spirit gives a rebirth to people in the womb of the Church." Modern parents have gotten quite creative in naming their children; how important do you think it is to adhere to religious rules?