Postbaby Boob Job
Would You Have a Postbaby Boob Job?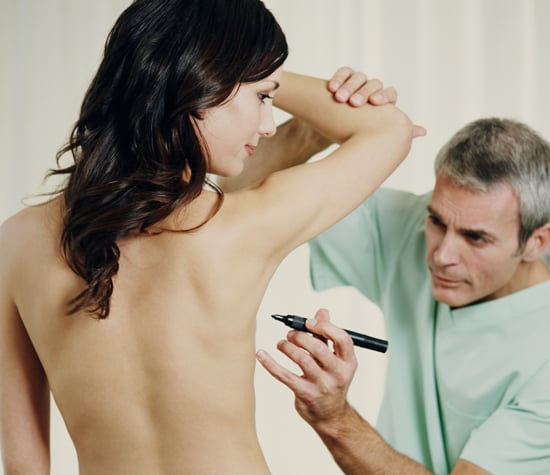 When I had my C-section, my mom (who had two of her own) told me her only regret after having my brother was that she didn't request a tummy tuck after delivery, a somewhat shocking statement from my totally low-key, nonvain mother. Of course, back then, I was still operating under the illusion that my body would snap back to its prepregnancy state within a few months and my formally flat abs would return with little to no effort. Now, nine and a half months later, I'm still holding on to seven pounds of baby weight. Despite working out three to four times a week, I'm sporting stretch marks that, for some reason, only affected my left side, and I'm still trying to embrace my other pregnancy parting gifts: back fat, wider hips, and flattened chest — one side effect I totally didn't expect!
Considering I've always been very small-chested, I didn't think pregnancy and breastfeeding would take too big of a toll, but going from an A cup to a C+, then back again, has not been pretty, and suddenly, I'm thinking a boob job might not be a bad idea. Are you on the same page as me? Would you consider a postbaby breast lift or implants? Weigh in below!