Postpartum Weight Loss
Packed on the Pounds After Weaning Your Wee One?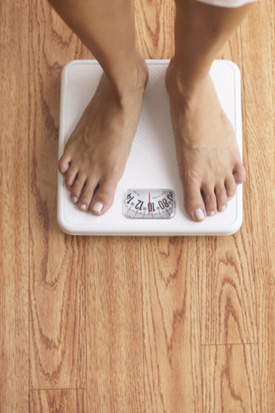 Celebrities love to attribute their rapid postpartum weight loss to nursing their newborn babies. Heidi Klum, Naomi Watts, Jessica Alba, Tori Spelling, and Rebecca Romijn all credit their quick bounce backs to nourishing their lil ones with mother's milk. Others, like Salma Hayek say that the act of breastfeeding did little to help in returning to the pre-baby physiques.
Doctors recommend that breastfeeding mamas eat an extra 400 calories a day to help maintain their milk supply. Following nine months of pregnancy and several months of nursing, it can be difficult for women to cut back to a regular diet, leading many moms to gain weight once they wean their tots.
Did you gain weight when you finished breastfeeding?