Postpregnancy Belly Wraps
Wrap Your Way to a Tighter Postpartum Tummy?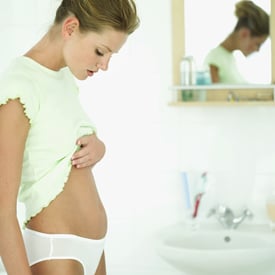 That's a wrap! Amongst the many challenges and concerns that most new mamas face in the aftermath of pregnancy is the universal desire to get their prebaby body back — or as close as possible, anyway. When a new mama is ready to get back in shape (after her doctor gives her the all clear), she has some tools at her disposal in addition to the age-old strategies of eating well and exercising.
Postpartum belly wrapping or girdling isn't a new concept, but the last few years have seen an explosion in the popularity of modern belly wraps like the Belly Bandit and Tauts, created by super hot celeb mama of four Brooke Burke.