Potty Training Tips
The Shandle: Kid Friendly or Are You Kidding?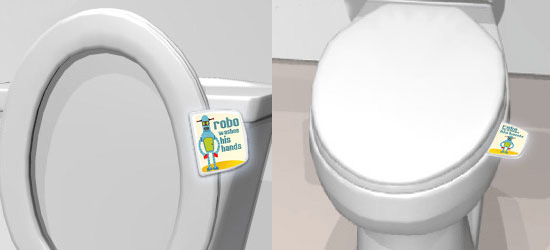 Potty training is dirty business. Once your child has graduated from pull-ups and accidents, bathroom etiquette is a whole other lesson. The Shandle ($7) aims to help parents take the sting out of teaching tots how to use the toilet with some humor and function. The Shandle is a handle that attaches directly to the toilet seat to keep lil fingers' clean when they lift and lower the seat. It also is a written reminder for kids to wash their hands after doing their business.
Would you try out the Shandle to help with your potty training efforts?