Powder-Formula Feeding Bottle
Mixie Formula-Mixing Baby Bottle: Ga Ga or Gag?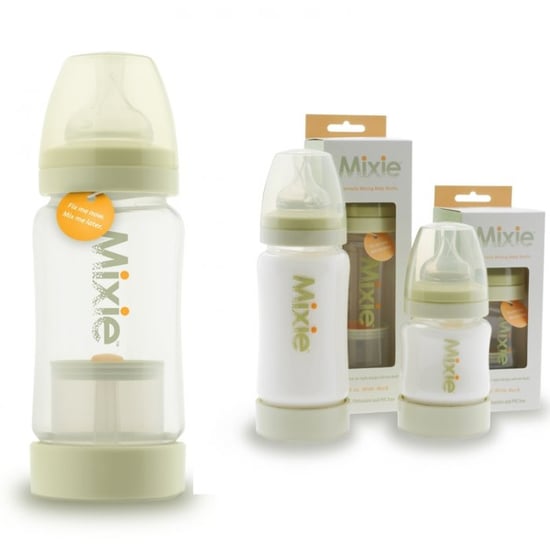 If you thought the breast vs. bottle debate was rough, wait until you get into the powder vs. ready-to-feed debate. While it may sound like we're discussing military meals, we're actually talking about formula. Once my tot moved off the boob and onto the bottle, we looked endlessly for the perfect feeding solution. While ready-to-feed was quick and easy, it was expensive and had to be kept cool once opened, meaning it wasn't ideal for full-day outings. Powder could be used in room-temperature bottles filled with water, but the cases for carrying premeasured formula were cumbersome and often leaked.
It's too bad Mixie's formula-mixing baby bottle ($22) wasn't available six years ago. The bottle is divided into two compartments — one for the water and the other for the powdered formula. Start the day off by filling the chambers with the necessary amounts of formula and water. Then, once baby's feeding time arrives, simply push a button on the bottom of the bottle and watch as the formula is dispersed into the water. Sure, the bottle has a few more pieces than the average bottle, but that's the price of convenience, right?