Pregnancy Sympathy Symptoms
Did Your Partner Show Pregnancy Symptoms With You?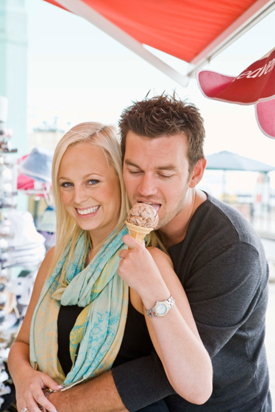 Just because mama's expecting, doesn't mean she's the only one experiencing mood swings and food cravings. Eighty percent of LilSugar readers said their partner gained weight right along with them during their pregnancy and now there's science behind the sympathy pounds.
According to a study by Pampers, 23 percent of men experience emotional and physical symptoms similar to those women feel during pregnancy. The most frequently mentioned feeling was mood swings, with unusual food cravings and nausea close behind.
Did your partner have a similar experience?