President Obama Talks About His Kids
What Happens When the Obama Girls Gang Up on Dad?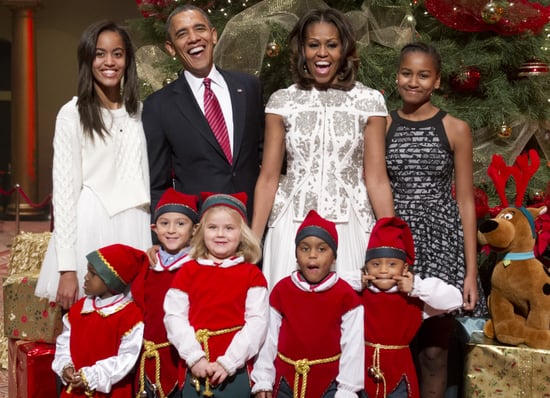 "I've got three opinionated, strong, tall women," President Barack Obama told People magazine in a recent interview. "If they get together, they can have fun about my ears or being too loud or how I dress."
The first daughters, 12-year-old Sasha and 15-year-old Malia, don't seem to let their dad off the hook easy just because he happens to be the commander in chief. The president and first lady also told People that the girls are critical of their fashion choices, and take responsibility for keeping their mom and dad up to date on how to use social media platforms like Instagram and Vine.
"Malia had friends over, and there was a question about whether she was going to even introduce them [to her dad], because sometimes he gets a little formal, asking them about school and interests," the first lady said. "She says, 'I don't know if my friends can handle that.' But apparently, the POTUS played it cool. "She said that you actually did quite well," Michelle Obama told her husband.
"I acquitted myself very well," the president said. "I did not embarrass her."