Preventing Diaper Explosions
The Blowout Blocker Diaper Extension: Ga Ga or Gag?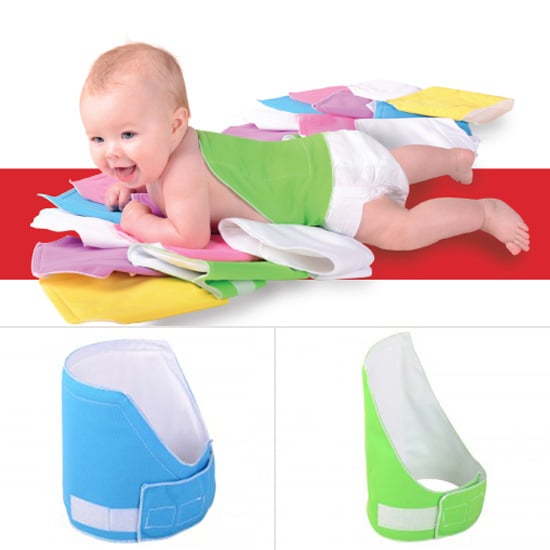 If you've ever experienced the dreaded "diaper blowout," then you know that it can be . . . in a word . . . disastrous. Whether it's having a favorite outfit (yours or your baby's) destroyed, changing the crib sheets, or giving the car seat a seriously thorough cleanse and sterilization, explosive poop is one of those tiny details that most of the parenting books prefer not to talk about.
Enter the Blowout Blocker by Melzy. The diaper extender, designed by a mother of three, was created to "save parents from the stress and mess that a diaper blowout creates." The product, which sells for $13, tucks into a standard diaper and wraps around the baby's hips, securing an elongated back panel into place. Should a diaper explosion occur, the Blowout Blocker catches any leakage that might creep out on the sides or back.
If wetness (more common in toddlers) is your issue, then there's a product for that, as well. The Soaker Stopper ($13) features a front panel instead of a back one, absorbing leakage from the front or sides of the diaper.
Are exploding diapers enough of an issue for you that you'd consider either product?