Primping For Baby Delivery
How Much Did You Primp Before Delivery?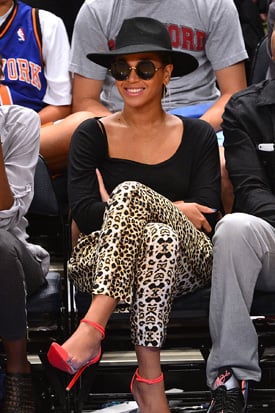 Babies are natural beauties, but their mamas often think they need some help to feel that way themselves. While many new moms pull out a hairbrush and some lip gloss for their first postdelivery pictures with their new tots, others start thinking about those shots before their first contraction ever begins. Beyoncé just revealed that she did a little predelivery primping before welcoming Blue to the world. She told People:
I did have a fresh eyebrow wax . . . I got my nails done, I got my feet done, had my hair done, and I had my little lip gloss . . . I didn't feel that I looked beautiful during birth, but who does? After being pumped with all those fluids and gaining so much weight . . . I barely recognized myself.
She's certainly not the only one! Before both my sons' births, I'll readily admit to visiting the nail salon and having my hair blown out (hey — five days in the hospital is a long time to not wash your hair!). Not only did it feel good to take the time to get it done, it also helped me feel better about the pictures I knew my family and friends would be sharing.