Prosecution of Mothers Who Use Drugs
Should Mothers Be Prosecuted For Exposing Their Unborn Babies to Drugs?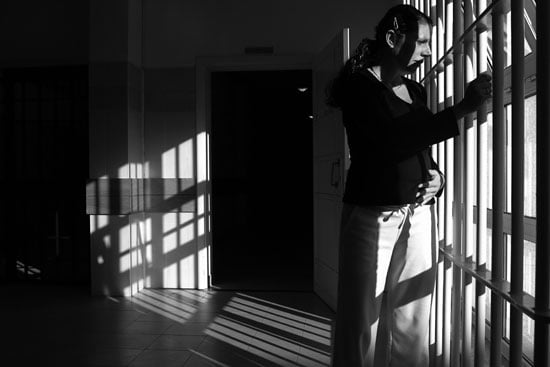 Could a glass of wine during pregnancy land you behind bars? It might if you live in Alabama. In this upcoming weekend's New York Times Magazine, Ada Calhoun delves into Alabama's controversial chemical-endangerment laws where mothers who give birth to babies with even a trace of drugs in their bloodstreams are not only ordered into rehab but are criminally prosecuted for putting their newborns in harm's way.
In one case, when a newborn died hours after his premature birth, and mother tested positive for methamphetamine, she was charged with a Class A felony for contributing to the death of her child, with a mandatory sentence of 10 years to life. The laws — which are the harshest in the country — were designed to protect kids from "explosive meth labs," but they are now being applied to expectant mothers, and that's where the controversy comes in. Planned Parenthood, the ACLU, and the American Congress of Obstetricians and Gynecologists all fear that such prosecutions may just be the tip of the iceberg. In the article, Emma Ketteringham, the director of the National Advocates For Pregnant Women, says:
"It starts with cocaine, and then it's cigarettes and alcohol. How much alcohol? And when? It's only a matter of time until it comes to refusing a bed-rest order because you need to work and take care of your other children and then you have a miscarriage. What if you stay at a job where you're exposed to toxic chemicals, as at a dry cleaner? What if you keep taking your SSRIs during pregnancy? If a woman is told that sex during her pregnancy could be a risk to the fetus, and the woman has sex anyway and miscarries, are you going to prosecute the woman — and the man, too?"
What do you think? Should women be prosecuted for exposing their unborn babies to drugs?