Public School Fees
Would You Pay For Your Child to Take Classes at Public School?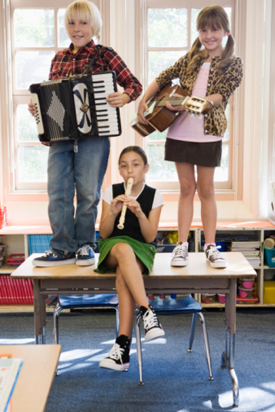 Your tax dollars are hard at work! There was a time when parents choosing to send their children to public school could do so at no cost of their own. Aside from PTA fees and September school supply shopping, their tax dollars covered the costs of classes and materials.
According to a recent article in the Wall Street Journal, that isn't quite the case these days. With budget shortfalls, more moms and dads are footing the bill not just for extracurricular activities like band and track, but for science lab fees, Advanced Placement courses, and even graduation. A family of four in Medina, OH found themselves paying out $4,446.50 just for their kids to attend their local school for the year. While some schools don't give parents a choice, I want to know what you think. Would you willingly pay for your child to attend your local school?