Putting Children First in a Relationship
How Do Your Wife Skills Compare to Your Mothering?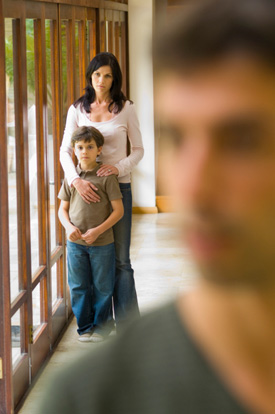 Some women are just born to be mothers. From the moment the baby is placed in their arms, their natural instincts kick in and they just "get it." Others work hard at being good mothers, treating it like a competitive sporting event that they must win. In either case, the role of mom becomes a priority for many women and a badge they wear proudly.
Being a wife, on the other hand, often takes a backseat once the lil ones arrive. We don't walk around celebrating ourselves as wives and many don't put their full efforts behind perfecting this role. In an insightful post on her blog yesterday, Stephanie Precourt declared, "I feel like I was made to be a mother, but I suck as a wife."
Do you think you perform both roles equally?