Quotes From Harry Potter Cast
Which Harry Potter Kid Said It?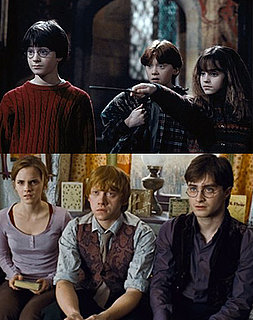 Child actors are known for being precocious; after all, they have to be professional and show up for work while other kids their age are still playing in the sandbox. The characters in the Harry Potter films are no different. Daniel Radcliffe, Emma Watson, and Rupert Grint have been playing Harry, Hermione, and Ron for a full decade — pretty much half their lives.
In honor of the release of the first half of the last installment, Harry Potter and the Deathly Hallows, we've gathered quotes these three have said about living and acting in the spotlight over the years. Take this quiz to see if you know which Harry Potter kid said it!
Which Harry Potter Kid Said It?
"[The earlier movies are] like baby photos... I look like a chipmunk!"