Rare Quadruplets Born: Two Sets of Idential Twins
Rare Birth Was "1 in 70 Million"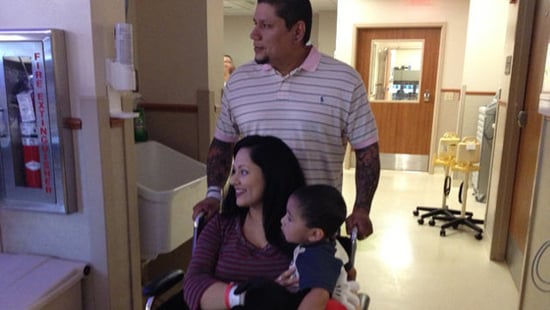 For Tressa and Manuel Montalvo Jr., Valentine's Day was a very special occasion this year. As Yahoo! News reports, Tressa gave birth that day to two sets of identical twins at the Women's Hospital of Texas in Houston. The four boys — Ace, Blaine, Cash, and Dylan — were conceived naturally and delivered by C-section at 31 weeks.
According to Dr. Alan Penzias, associate professor of obstetrics, gynecology, and reproductive biology at Harvard Medical School, the odds of having two sets of identical twins at once are 1 in 70 million.
Earlier in the pregnancy, the Mondalvos had thought they were having one set of twins. Then their doctor found a third fetal heartbeat, and a specialist found a fourth! "We didn't expect it," shared Tressa. "We were trying for just one and we were blessed with four."
Read the whole story on Yahoo! News>>