Rebecca Romijn and Jerry O'Connell Aren't Disclosing Their Daughters' Birth Order
Rebecca Romijn's Twin Daughters Won't Know Who's Older!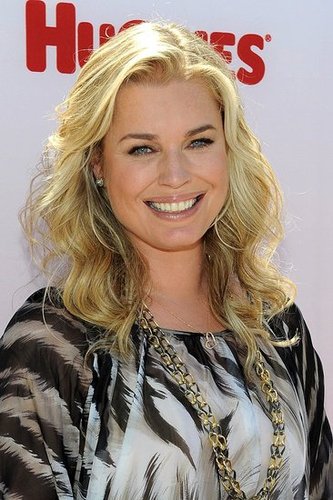 Dolly and Charlie O'Connell's parents are keeping a big secret! Rebecca Romijn and her husband Jerry may live public lives, but their 16-month-old daughters are no different from other tots — except they will likely never know which twin is older! We had the opportunity to chat with the model, actress, and mother yesterday while she was promoting Huggies' denim diapers. When asked about the personality differences between her darling duo, she said:

This may sound strange, but we decided before they were born — I had a c-section so they both came out at the same time — that they wouldn't know which one was born first. Technically, one did come out first, but we feel like a lot of twins get to brag —"I was born five minutes earlier. I was born first." and the truth is they shared the womb. We're also curious to see if the one who is older naturally takes on that first sibling role. On their birth certificates, they were born in the same minute. It was a conversation we had with the doctor before they were even born and so far it's worked out pretty well. They are both extremely strong willed and neither of them seems to be in charge of the other at all. They are young and developing their personalities and their relationship with each other so they don't need to know that information. Maybe when they are much older we'll tell them.
See what else Rebecca had to say about motherhood Sunday on LilSugar!