Religious Baby Ceremonies
Hey, Baby! How Different Religions and Cultures Celebrate Childbirth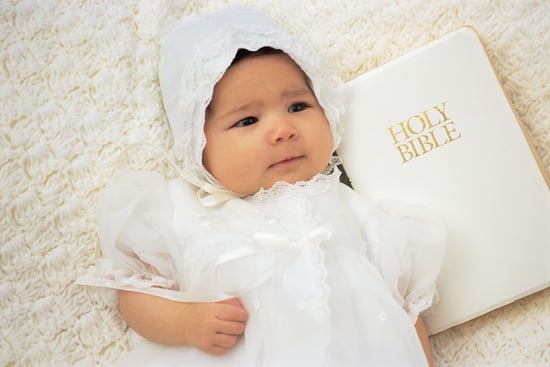 The birth of a child is universally considered a blessing in itself, but most major religions and cultures have very specific ways of celebrating the birth or welcoming a new baby. Whether it's a naming ceremony, baptism, or sacrifice, the varied ceremonies surrounding childbirth are fascinating and distinct.
Are you familiar with different religious and cultural baby blessings and rituals? Take our quiz to find out — and be prepared next time you're invited to a bris, baptism, Aqiqah ceremony, or LDS baby blessing.
Hey, Baby! How Different Religions and Cultures Celebrate Childbirth
Do all Christian denominations believe in infant baptism?