Retreat Center For New Moms
Would You Visit a Maternity Retreat?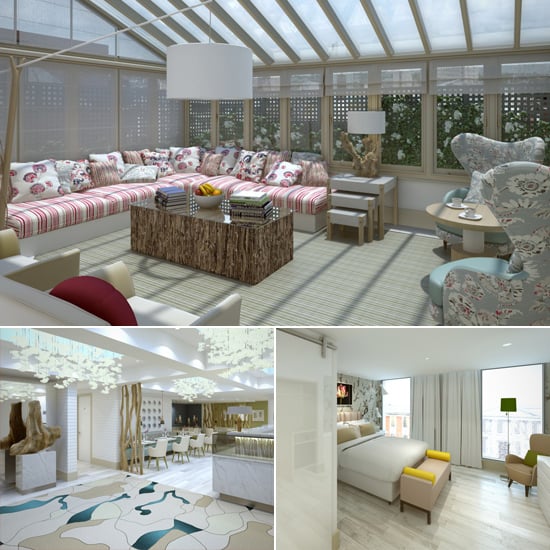 If you're a mom-to-be living in London, there's a new resource that's just popped up, and we have to say — we're more than just a little bit intrigued. Mermaid Maternity is a nonmedical maternity retreat designed for the sole purpose of providing support for pregnant women and new moms. The center offers a one-stop destination for everything from birthing classes and nutrition workshops during your pregnancy to baby-feeding support, parenting workshops, reflexology, and postnatal yoga classes once your little one has arrived.
"We aim to bridge the gap between hospital and home, by giving you the skills and nurturing that will help you embrace your new responsibility with confidence," says founder Nick Balfour (who's also a dad to four girls).
Mermaid has 14 well-appointed, modern, and even soundproofed rooms where new moms can choose to stay immediately after their babies are born (they'll even pick you up at the hospital) or at any time during a newborn's first three months of life. The center has a staff of around-the-clock caregivers who will tend to babies while their moms are resting and a midwife who provides daily visits.
Mermaid Maternity doesn't come cheap, with overnight packages starting at about $1,215 (for a recommended three nights to a week stay), but for many new moms, the cost may be worth the comfort and support. What do you think?