Review of Atlantis Resort Bahamas
Atlantis Adventure: Is It a Destination For Your Family?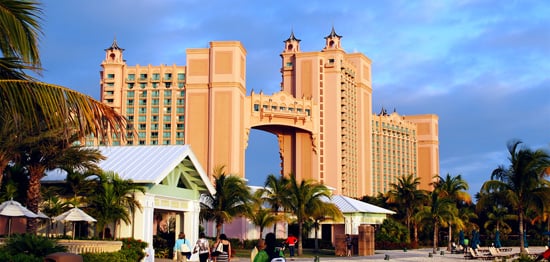 It's better in the Bahamas! As we hunker down for six more weeks of Winter, a Caribbean getaway sounds like heaven. Many island hotels are offering last-minute deals to escape from the cold, but how do you know if one is right for your family? As guests of Atlantis, JetBlue, and LEGO, we got an inside look at what the resort is doing to accommodate families.
A beautiful and expansive resort, Atlantis is situated on picturesque Paradise Island, a 40-minute drive from the Nassau airport. With four distinctive rooming options, we were situated in the Royal Towers, the resort's original accommodations, where a standard room with two double beds provided plenty of space (and gorgeous views) to spread out and relax. While I would have loved to stay in the more luxurious and hip Cove area, it has a strict "no children" policy, which is probably best given its outdoor bars and gambling.
Atlantis's water park, Aquaventure, has 141 acres of water slides, lazy rivers, pools, and sprinklers that are second to none. Three of the resort's 11 pools are designed specifically for kids, with zero-barrier entries, in-pool jungle gyms, and ample lifeguards. Most of the park's 18 water slides are for kids over 48 inches, though there are a handful created with lil ones in mind (you wouldn't want your little ones on the bigger slides — trust me!). But if your tyke is anything like mine (and the dozens of others I observed), the rapid river ride, The Current, is perfect.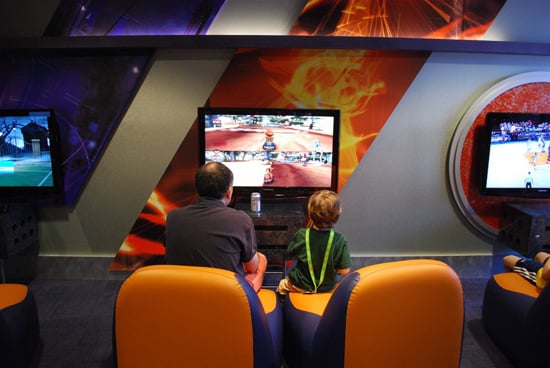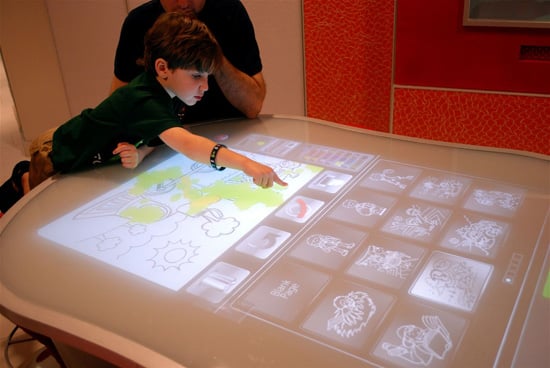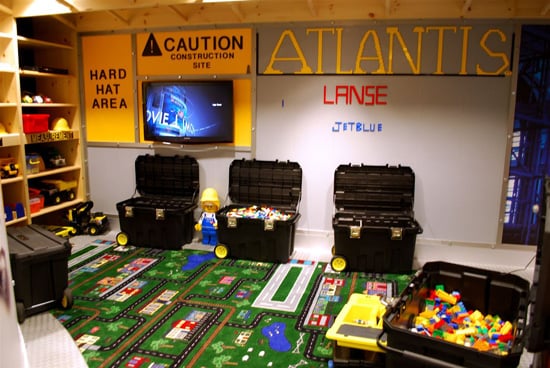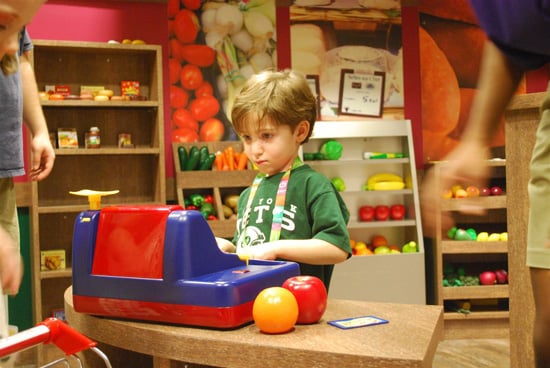 To hear about our favorite parts of the resort, as well as the low points, read more.
By far the highlight of our visit was the shallow water dolphin interaction. The hour-long Dolphin Cay experience included kissing the dolphins, learning about their mating habits, and watching their water show. My son is still talking about it. We were equally impressed with the pristine white sand beaches.
In the evenings, the resort has plenty of activities to occupy youngsters with its own version of Build-A-Bear, pottery painting, remote control car building and racing, and free nightly movies.
Where the resort seems to be lacking is in its dining options. Food at the resort is expensive, very expensive. To curb the costs, Atlantis offers two dining plans starting at $75 per day for adults and $35 for children over 6 years old. We tried several of the restaurants on the plan and, save a bountiful breakfast buffet, found the food to be mediocre. If I were to do it on my own, I would forgo a dining plan, stock up on cereal for the room, eat poolside for lunch, and save my money for dinner at the resort's more notable restaurants.
In all, Atlantis is a luxurious destination for those with money to spare (current promotions start at 5 days/4 nights for $499 per adult) . With the water park, animal interactions, AKA kids club, and a LEGO fantasy camp that is debuting this Summer (featuring building activities, the dolphin interaction, beach games, and more), there are plenty of activities to keep families busy. Parents with kids over 48 inches will be able to enjoy the bulk of Atlantis's amenities, but even families with smaller kids can experience the best of what the resort has to offer.