Revised Version of Huckleberry Finn to be Published
Would You Seek Out an Uncensored Version of a Classic Book?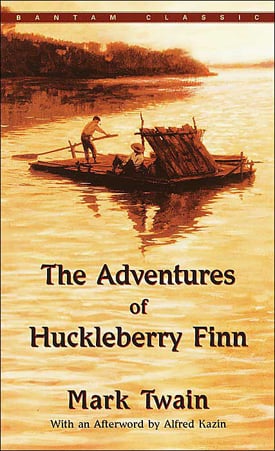 One of my favorite scenes in Old School occurs when Vince Vaughn's character turns to his son and says, "Max can you earmuff it for me?" and then proceeds to use language you wouldn't ever want a tot to hear. The same philosophy is being used in a new revised version of Mark Twain's classic Huckleberry Finn. The 1885 tale was packed with racial stereotypes and slurs that in recent years caused many of the nation's school systems to drop the book from their curriculums. In an attempt to introduce a new generation to the tome, a Twain scholar has revised the text, converting the n-word to slave and receiving the wrath of literary fans and historians around the world.
If your school system were to add the text to their curriculum, would you seek out the original version for your kids?