Revving Up the Postpartum Sex Life
Bringing Sexy Back: Sex Is Fun!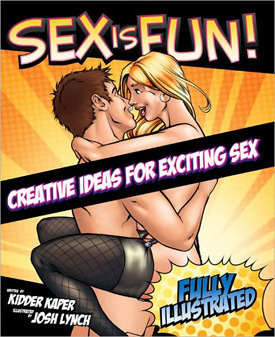 Put your novel on the nightstand and flip through this book! Sex Is Fun! Creative Ideas for Exciting Sex ($15) is a no-holds-barred guide to spicing up a lackluster sex life for those who are willing to experiment. Filled with 36 chapters of cartoon-like graphics and descriptions of new positions, interactive games, and toys, the book may have you rushing to bed before the sun sets. Spice up Father's Day by skipping family brunch and handing your honey this text!