Ride-On Carry-On For Kids Airport Travel
The Ride-On Carry-On: Kid-Friendly Or Are You Kidding?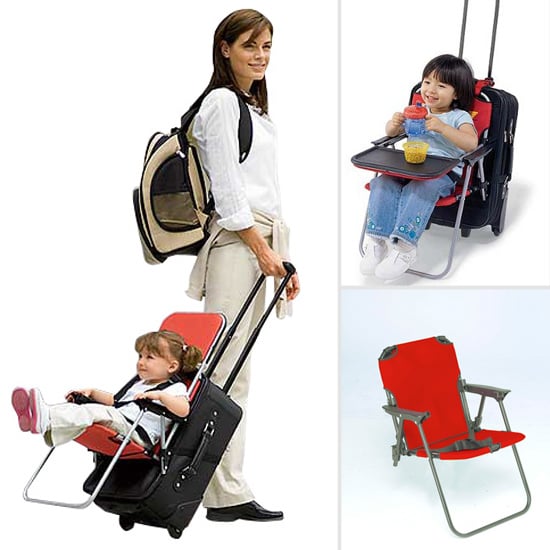 Have you seen this crazy new invention, the Ride-On Carry-On? Developed by a flight attendant mom, the concept is a collapsible, kid-size chair that slides over your rolling luggage's handle. Buckle your child in and wheel them off to your gate. It saves you the hassle of having to check a stroller and streamlines the entire airport experience. Once you're in your seats, the Ride-On Carry-On folds flat to fit in an overhead bin. The device sells for $40, or parents of multiple lil ones can get two chairs for $70.
At first glance, it looks a bit ridiculous, but for anyone who's ever trekked through an airport with a child on one hip, a carry-on on the other, and a rolling bag trailing behind, there just may be some appeal here! What do you think?