Rules For Teen Drivers
Is Your Teen Ready to Drive?
Most teens can't wait to drive, as they crave the freedom that comes behind the wheel. But the desire to drive doesn't necessarily mean your child is ready for the responsibility.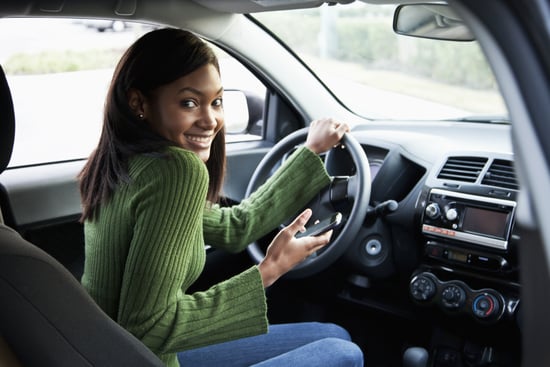 "My son turned 16 in January and wants to drive badly," says Circle of Moms member Linda M. Yet because driving is such "a serious endeavor," she believes "16 is way too young and can't imagine him behind a wheel" — even if he is a responsible teen who gets great grades and doesn't smoke, drink, or do drugs.  
To help gauge whether your teen is ready for the road, Circle of Moms members suggest you look for the following five signs.
1. Meets State Requirements
It goes without saying that before your teenager can start your car's engine, she must meet your state's rules and regulations.
Jennifer B. says, for instance, that Utah allows teens to get a learner's permit at age 15 and a half, and they must spend at least 40 hours driving with a guardian and take a driver's education course before they are legally allowed to drive by themselves. Additionally, until they turn 16 and a half, they aren't allowed to drive with anyone in the car except immediate family. "I like this part," Jennifer says, because "it keeps her focused just on the road. Apparently, teen accidents have gone down because of these [rules]."  
Meanwhile, Stephanie D. says where she lives, her two teens, ages 15 and 16, must take a driver's education course, and the "state just implemented a law that if they get [caught] speeding by more than 10 to 15 [miles per hour] over the [speed] limit they will be arrested on the spot."  
2. Shows Responsibility and Maturity
Assuming their children meet all the state requirements, parents should still not let their teens drive until they show responsibility and maturity, Circle of Moms members advise. The moment when your teen reaches that point "is different for everyone," mom Patricia says. "My daughter was responsible and mature enough to get her permit at 16. We actually had her driving in parking lots when she was 15 so she could get practice." 
On the other hand, Stacy H. says her son turned 16 last December "but acts so immature." She describes him as "very irresponsible when it comes to little things like cleaning room and such," which is why she has not allowed him to get a learner's permit, even though he "begs all the time." She adds: "I think parents know best when their child is ready to drive." 
Three more rules for teen driving after the break.
3. Abides by Your Rules
If you deem your child mature enough to start driving, then make sure she's also willing to follow your family's rules, says mom Nelly P. She let her 17-year-old son get his license at age 17 with the caveat that "he has a lot of rules to follow."  
The rules can include anything from not allowing other passengers in the car to calling home once they've arrived at a destination, moms suggest. For instance, Angie B. required her son to only drive with her for six months before she'd let him brave the roads alone. "He was my personal driver and drove everywhere . . . and although we had a couple close calls, that's how they have to learn. . . . He's 20 now and an awesome defensive driver."  
Before letting her daughter drive, Lori H. says, "we had a very serious conversation with her about the responsibility she has for the safety of all her passengers." Her requirements: everyone in the car, including passengers, have to wear seat belts; music has to be low enough for her teen to hear outside traffic noise/horns; her teen has to call if there is a change of plan or location. "If I think you're at point A, don't let me find out you went to point B without checking in," she explains. Her nearly 18-year-old has never broken the rules, watches her speed carefully, and has grown in experience. "She's driven all over three surrounding states — very carefully and responsibly," Lori says. 
4. Leaves the Phone Off While Driving
Another rule Lori is adamant about: "No cell phone use while driving — ever. Stop, park, then call or text back if it's urgent."  
Circle of Moms members say this rule is worth singling out because cell phones are such a sizable distraction, which can have grave consequences while driving. "The best thing you can do for your [teen], right off, is ban the cell phone," Shawnn L. says. If your teen doesn't like that, then he can always walk or take the bus, she says.
5. Is Prepared For the Costs
It's important that both you and your teen are prepared for the financial burden that accompanies the privilege of being able to drive. "The cost is not such a pretty thing," says Katrina O., noting that's the reason her 16-year-old daughter is not yet allowed to get her driver's license. She says when the right time rolls around, her daughter will need to get a job "because I'm not paying for her gas or the full amount for her car/insurance."  
Lori H. agrees that parents need to factor in costs as they determine whether their teen should drive. "It's expensive to insure them, and cars aren't easily afforded either," she says.  
Keep in mind that as the parent, your assets are at stake, Mary C. adds. "Unless you are comfortable entrusting your home to him (which is at risk every time he gets behind the wheel) and all your assets, do not allow him to drive," she says. Your teen should not be "entitled to drive simply because he has reached the youngest age at which he can get a license. It is a privilege to be earned," Mary says, because "his life, the lives of everyone else on the road, and all of your assets are at stake every time he gets behind the wheel."  
As you evaluate whether your teen is ready to drive, remember that "you know your kids best," Julia M. says. She says of her two teenagers that one was perfectly fine driving at 16 and the other was not mature enough. It might not be easy to hear your teen beg to drive if you don't feel he's ready, Circle of Moms members admit. But if you're feeling uneasy about handing over the keys, remember that during the teen years, "6 months of waiting could make all the difference," Julia M. concludes.