Sacrificing For Your Children
How Much Do Parents Give Up For Their Kids?
Here's a post from our partners at BabyCenter! Every week, we bring you the best parenting and lifestyle stories from the experts at BabyCenter, including this post about what we give up for our kids.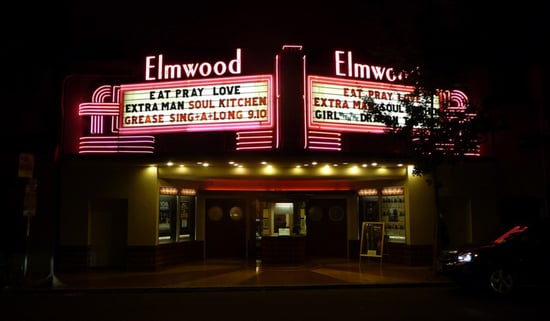 On Facebook, I reconnected with a former co-worker from my newspaper days and found out he'd become a dad to a little girl.
He stuck with the newspaper game (I got out, by the skin of my teeth) and occasionally writes about his parenting journey for his current paper, the Erie Times-News. Today, he posted a column about missing out on movies and how as a kid and even an adult he made sure to see at least all the Oscar-nominated movies for that season, if not all of the movies released in a year.
Oh, how it made me laugh.
I'm about five years ahead of my friend in this parenting gig and this year I considered myself lucky to have seen the three flicks my husband and I managed to sneak in on a few hard-earned date nights. Back in the day, pre-kids and pre-spouse, I'd spend my weekends in a darkened theater, watching back-to-back feature films. Sitting there in the dark, losing myself in the fictions and true stories playing out on the big screen, offered me the same kind of nourishment for the soul that a great book provided.
Related: 7 Great Developmental Toys For Babies
My friend Gerry is grateful for the hole in his life where movies used to be, he says, and he knows that someday the hours spent engrossed in a big screen will come again.
I'm not exaggerating when I say that movie-going was one of the great pleasures of my pre-parent life. It was part of the bond forged between me and my husband, early on in our relationship, when we discovered with delight that our paths had crossed many, many times in a movie theater, even in Boston and Cambridge when we were college students who had not yet met, studying at two universities on two sides of the Charles River.
Now, I don't even really miss it.
Gerry's column made me think about all the things I've given up for my children—reading until 1 a.m., late mornings laying in bed doing The New York Times crossword puzzle, dry-clean-only clothing, my career, hot meals, regular bathing…the list is endless.
I bet your list is, too.
Sometimes I look back at the life I led before motherhood and it baffles me. Who was that sharp-dressed lady with the library account in good standing?
Then I look at my kids, their faces smeared with chocolate from the brownies we baked together, and that memory disappears, only to be replaced with one that is so much more meaningful, so much more beautiful.
My life is a movie now, one filled with terrorizing beauty and a plot I have yet to fully grasp.
For that, I would gladly give up just about anything. Anything, that is, except for my kids.
More great reads from BabyCenter:
Is a baby scale that connects to Facebook awesome or outrageous?
Thank you to the moms in my life
Is baby-making making you crazy?
12 mouthwatering brownies for your Valentine
14 modern bassinets (and some you won't believe)