Saved by the Bell Stars Who Are Parents
Bayside Blast From the Past: Test Your Saved by the Bell Parent IQ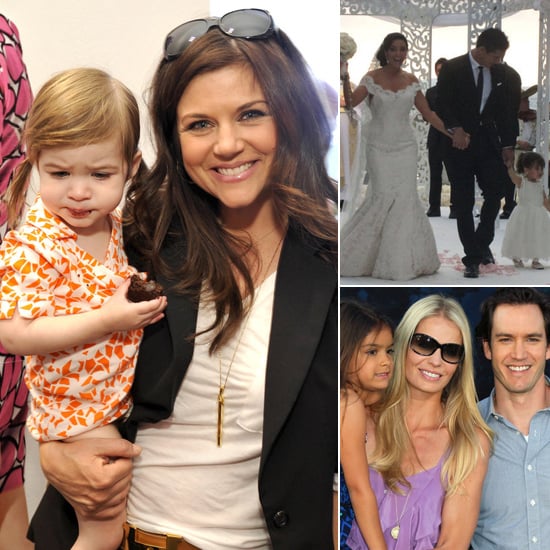 It's been 20 years since Zack, Kelly, Slater, and the rest of the gang bid farewell to Bayside High, and Saved by the Bell's original cast has moved on to new projects in the worlds of film, TV . . . and parenting! With Mark-Paul Gosselaar's recent announcement that his third baby is on the way, and Mario Lopez and wife Courtney Mazza expecting child number two, we thought it was time to pay homage to the new generation of Saved by the Bell alum offspring.
Test your SBTB star knowledge by playing along in our trivia game — and if you can't get enough '80s and '90s TV nostalgia, see how you rank when it comes to the babies of Beverly Hills, 90210.
Source: Getty, FameFlynet
Bayside Blast From the Past: Test Your Saved by the Bell Parent IQ
In July 2012, this SBTB cast member welcomed a baby boy, Sky Cole.