Secondhand Smoke and Babies
Don't Inhale! The Truth About Secondhand Smoke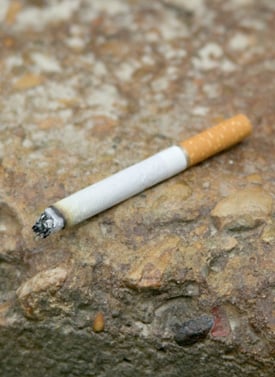 It's a given (hopefully) that pregnant women and kids don't light up. There's been enough consciousness raising about the dangers associated with cigarette smoking that if an adult decides to smoke — while knowing all the risks — that's their business. Or is it? The harmful effects of secondhand smoke on children and expectant mamas are pretty unsettling. Test your knowledge on what secondhand smoke really does to an unborn baby, and how it affects tots.
Don't Inhale! The Truth About Secondhand Smoke
How many toxic chemicals are contained in tobacco smoke?