Selma Blair Pregnancy Overdue
Selma Blair Was Weeks Past Her Due Date, Were You?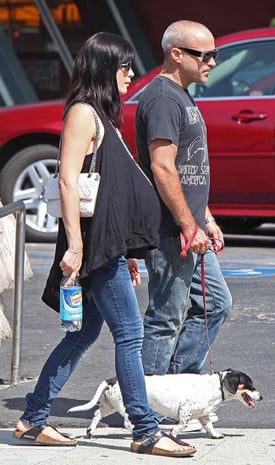 Babies don't really care about doctor-designated due dates. Many first-time moms, like Selma Blair, tend to see their due dates pass with nary a contraction to show for it. The very pregnant star was spotted walking around LA several times over the weekend, reportedly more than two weeks past her due date — and it looks like all that walking paid off! Selma and her fashion designer boyfriend, Jason Bleick, welcomed son Arthur Saint Bleick Monday.
From walking to sex to eating pregnancy pizza, overdue women will try just about anything to entice their lil one's debut. Did you go past the 40-week mark with your first child? Share your due date anecdotes in the comments below.