Sesame Street Muppet With Dad in Jail
Sesame Street Tackles Tough Topic: Incarceration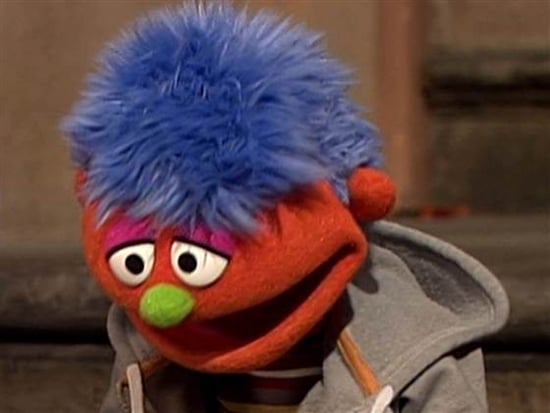 For more than 40 years, Sesame Street has taught toddlers that "everything's A-OK," and now that even includes situations when a parent is incarcerated.
As part of an online tool kit designed to help children with a parent in prison "find support and comfort, and provide families strategies and tips to talk to their children about incarceration," Sesame Street has introduced a new Muppet whose dad is incarcerated, Today reports. Alex is the first Muppet to have a dad in jail, and expresses sorrow when he talks about his father, saying, "I just miss him so much . . . I usually don't want people to know about my dad."
According to a Pew Charitable Trusts report, one in 28 children in the United States now has a parent behind bars — more than the number of kids with a parent who has been deployed by the military.
"Children of parents behind bars often feel sadness, shame, and guilt about the situation, so they need to know they are loved and that the incarceration is not their fault," Carol Burton, executive director of Centerforce, a nonprofit dedicated to supporting families impacted by incarceration, tells Today.
And who better to share that message than a lovable Muppet?
After all, Sesame Street has helped kids tackle other tough topics in the past, like hunger, divorce, and military deployment.
What do you think of Alex?
Source: Today