Setting Curfews For Teenagers
The Dos and Don'ts of Teen Curfews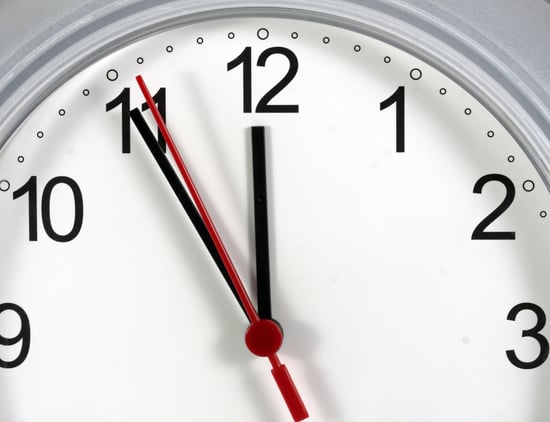 When kids hit the teen years, many moms start worrying about curfews. When should teens go to bed? When should they be home for the night? What are the consequences of not following through? But the biggest question of all is: how do you decide what's appropriate? Circle of Moms members say to some degree it depends on your child, but there are still key dos and don'ts to guide you when setting your teen's curfews.
Keep reading
Don't Use a One-Time-Fits-All Bedtime

This is especially true when it comes to setting bedtimes for teens. Some kids do well on little sleep, while others are barely functional without a full eight hours or more. As mom Amanda F. advises, "It all depends on when they need to get up in the morning and how well they do it."
When it comes to setting bedtimes, moms also say age makes a big difference, not just because of children's sleep requirements, but also because of their need for independence. Many moms say that they let older teens take responsibility for getting themselves to bed in time to get enough sleep.
Do Vary Curfews Based on Activities
Just as it's important to take into account what your children have to do the next day when setting a bedtime, it's also important to take the activity they are heading out for into account when you set a curfew.
Mom Kellean B. says when it comes to setting her teens' curfew, "It really depends what they are doing and who they are doing it with. If you have a good relationship with your teen then everything will work out well."
Do Set Clear Expectations and Consequences
Beatrice M. cautions parents to create clear expectations, boundaries, and consequences along with a curfew. She says to "make sure you discuss all the million and one excuses you will hear," and to enforce the consequences when your child breaks curfew.
Circle of Moms member Vicki M.'s family even goes so far as to have family meetings to choose consequences together. She says knowing he helped create the consequences makes her son more accountable when he breaks curfew.
Don't Let Details Slide
As mom Denise B. points out, kids can get into trouble at any time of the day and having a set curfew isn't the only issue. Like other moms, her main concern is knowing that her teen is forthcoming with information about who he will be with and where they are going.
Do Hold Up Your End of the Bargain
If you expect your child to accept the consequences of breaking curfew, then you have to follow through with your end of the bargain as well. As Linda C. says, if your child is required to check-in with you when they get home, you need to be willing to wait up. Or if, like Vicki, you're willing to give your kids a 15-minute window for being late, don't punish them for being 15 minutes late. And if you tell your teens you'll pick them up with no questions asked if they're in a situation that makes them uncomfortable, Beatrice reminds you not to give them the third degree.
What tips do you have for setting teen curfews?