Shiloh Jolie Pitt's Clothes
Do You Let Your Children Pick Out Their Own Clothes?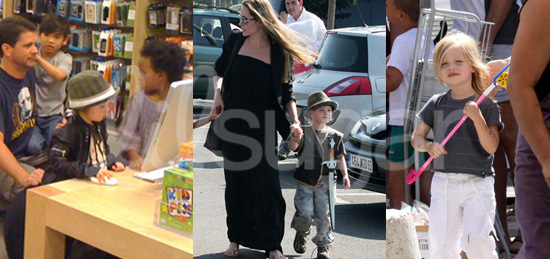 A pink polka dot top, purple plaid skirt and green striped tights might not get your lil one on the annual best dressed list, but it may win them points for self-expression. According to experts interviewed by US Magazine, allowing your tot to express herself through her clothing choices is a healthy way to show her independent thinking. Following a string of Shiloh Jolie-Pitt sightings in which Brad and Angie's 3-year-old daughter was sporting a variety of tomboy looks, the magazine asked a few psychotherapists about the tot's non-traditional wardrobe choices. The doctors both deemed Shiloh's choices acceptable for a child her age.
Do you let your wee ones pick out their own clothes even if they don't suit your personal style?