Should I Exercise to Induce Labor?
Trying to Induce Labor? Why Exercise (Including Sex!) Might Help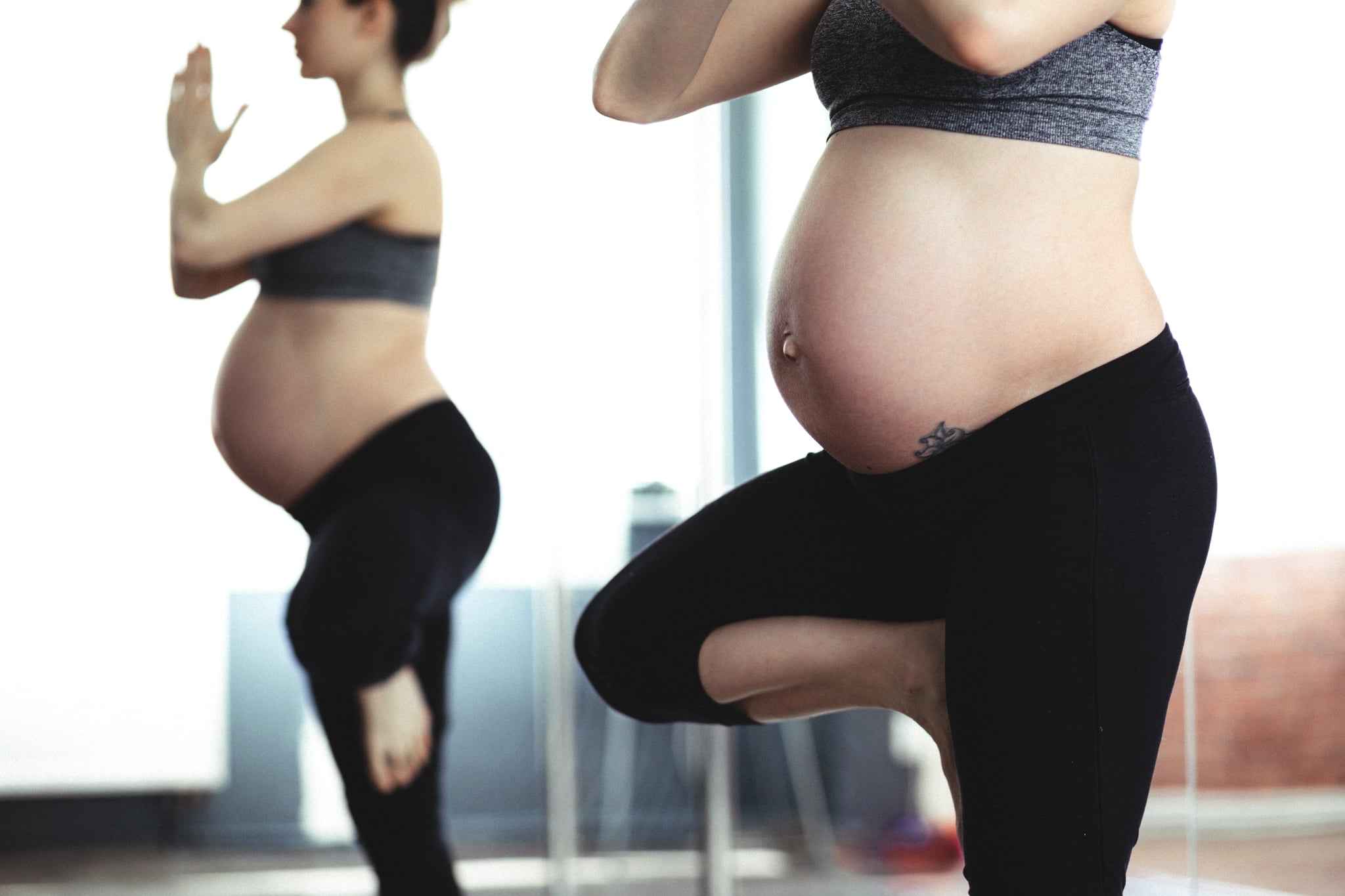 Housing a fetus for nine months is no piece of cake. Morning sickness, weight gain, pelvic pain, back pain, and even mood swings are inevitable. Much to no surprise, an expectant mother can grow impatient and will most likely research ways to induce labor to get the show on the road. And while the internet is filled with plenty of oily and spicy ideas, some good old-fashioned exercise might be just what the doctor ordered. Or is it?
Does Exercising Induce Labor?
There is no simple answer to this question, but there might actually be some merit behind the idea. Shawn Brooking, a DNP (doctorate of nursing practice) and CNM (certified nurse midwife), recently spoke to POPSUGAR about the age-old question. She's been in the field for 23 years and has had the pleasure of delivering over 2,000 babies. "I don't know if there is a specific exercise to induce labor, but we would recommend exercise throughout pregnancy," Dr. Brooking said. "Statistics have shown that if you exercise throughout your pregnancy, your labor should be better and your recovery shorter."
So what about just opening up your pelvis a little as a hint for your baby to get moving? Brooking suggests squats as a good way to do that, only "if you've been doing them prior to pregnancy." She also suggests pregnancy yoga, which both opens up the pelvis and strengthens your lower back.
What About Sex?
Sex gets your heart rate going and your metabolic rate up, burns calories, and stretches and strengthens muscles, which sounds like a pretty good workout to me. "Movement in general is good throughout pregnancy," Dr. Brooking continued. "Bouncing on a ball, walking, or even sex might help."
She went on to explain why sex might actually be your best form of exercise for the specific purpose of inducing labor. "Semen can act as a cervical ripener," she said. "The cervix needs to be thin and soft in order to open up. If the semen sits on the cervix, it acts as a natural prostaglandin." Also? Orgasms. "Uterine orgasms can also help push things along."
So, What's the Verdict?
Dr. Brooking said she hasn't found any evidence that links exercise to induction, because it's all up to your body. "The fact of the matter is, you won't go into labor until you're ready," she concluded. "You can eat something, drink something, have sex, but until your body is ready, it's not happening." She recommends talking to your doctor about what is best for you and never trying to naturally induce labor before you are at least 39 weeks along.
Since we all know our bodies pretty well, if it's craving something like exercise (including sex!), that could be a sign it's asking for a little push, right?