Should Kids Be Allowed to Walk to School Alone?
Is Your Child Allowed to Walk to School Alone?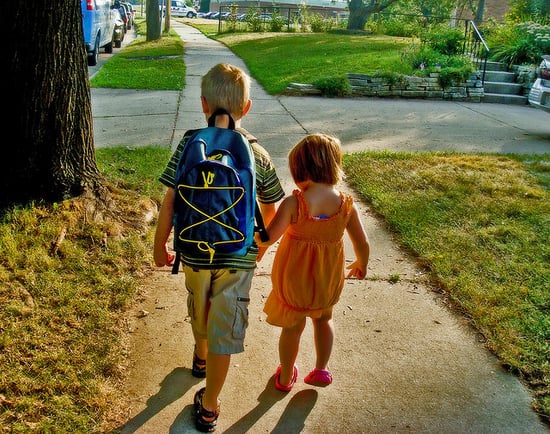 With kids heading back to the classroom, many parents are figuring out the logistics of getting their kids to school each day. Are they taking the bus, being dropped off, or walking it alone? Before making the decision to let your child be in charge of getting to school on time, there are several things to consider.
Start by checking out the trek to school. How many streets are involved? Is your child familiar with the route? Can he hook up with a walking buddy? And the understanding of staying away from strangers is essential. Gavin de Becker has a few suggestions, including taking the Test of Twelve before considering letting kids stay home on their own or riding bikes to school. It might also be worth making a call to your local police department. Why? Because letting your child walk to school unattended just might be against the law in your neighborhood.
That's right — across the country there are towns where you, as a parent, can be punished if your child walks it alone. Schools and officials are chiming in by setting an age they feel is old enough for making their way to school by themselves. There's no magic number for what the right age is, but shouldn't it be a parent's decision?
Is your child allowed to walk to school alone? Tell us below.
Source: Flickr user pawpaw67