Should My Kids Get a Flu Shot?
Tell the Truth: Does Your Kid Get a Flu Shot?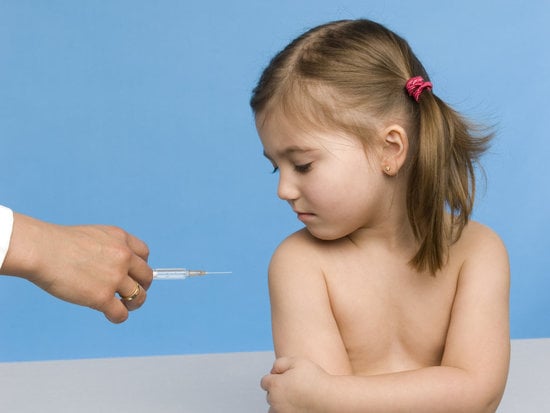 It's hard to believe, but if you look around you'll notice that in addition to falling leaves, it's also cold and flu season, and just about every pharmacy is offering a flu shot to those who want one. With kids back in school, stuffy noses are popping up all over the place — even at my home. While simmering a big pot of homemade chicken soup and offering my daughter orange-juice-filled sippy cups, calling the pediatrician to schedule a flu shot seemed like the smartest thing to do this Fall season.
But is getting a flu shot the best way to prevent getting sick this cold and flu season? With the vaccination needing two weeks to take full effect and the height of flu season due to hit mid-October, scheduling the shot sooner rather than later ensures your lil one may be protected. Even if your tot gets vaccinated, she's still at risk of getting the flu, making the shot an opportunity to expose her to various strains, which might come with side effects including rash, headache, fever, and hives. With many parents still nervous about vaccinating their kids, getting a flu shot is once again a hot-button issue.
Reducing exposure to the virus is the best way to prevent the flu. Eating healthy, spending time outdoors, enjoying regular exercise, and washing hands can also reduce the chances for catching the flu. But kids are social butterflies, making hitting the local playground, playing with friends at school, and even visiting the grocery store during the flu season big opportunities for exposing kids to thousands of germs.
Tell the truth — does your kid get a flu shot each year or do you take the risk that they might get sick?