Shupeas Expandable Baby Shoes
Shupeas Expandable Shoes: Kid-Friendly or Are You Kidding?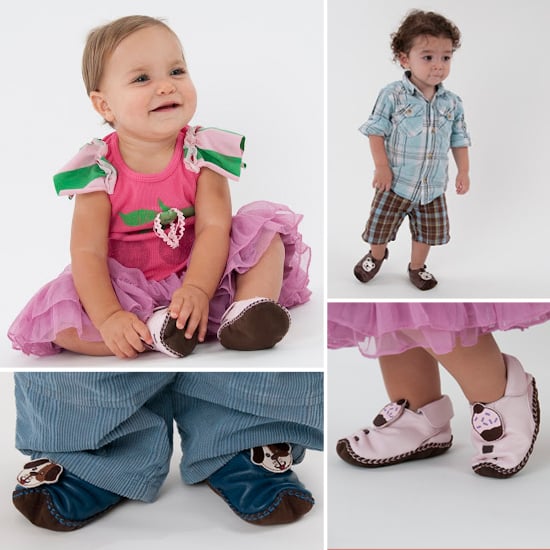 Baby shoes can be a challenge. Finding the right fit and style is hard enough, and once you finally settle on a favorite pair, odds are your little one will outgrow them within days. But brand-new product Shupeas might be the answer to our baby-shoe woes. Invented by former Louis Vuitton executive (and mom of two) Galit Harari, Shupeas use expandable technology (it's even applied for a patent) to expand to fit babes 3-24 months. According to the company, buying one pair of leather or vegan Shupeas is like buying four pairs of Robeez! But unlike some of our other favorite baby booties, Shupeas use Velcro instead of elastic, which means you can say bye-bye to those sad marks around those chubby ankles. As an added bonus, that Velcro allows for a totally customized fit, which leads to less slippage and shoe loss. Cute styles like pink cupcakes, lavender hearts, brown peace signs, and blue puppies are obviously made for kids but not totally cutesy.
A few styles and colors of Shupeas are currently for sale online ($36 each), and more will be available at Babies "R" Us and Amazon.com in late Summer. Expect prices to drop to around $15 for vegan Shupeas and $25 for leather. So what do you think, is that a small price to pay for one pair of shoes that will last almost two years? Or are you skeptical that Shupeas could really work for your little one? Weigh in below.